Being Held
Haircuts, painters, Mark Rothko
Hi there! Welcome to the first installment of Wonderful Artland.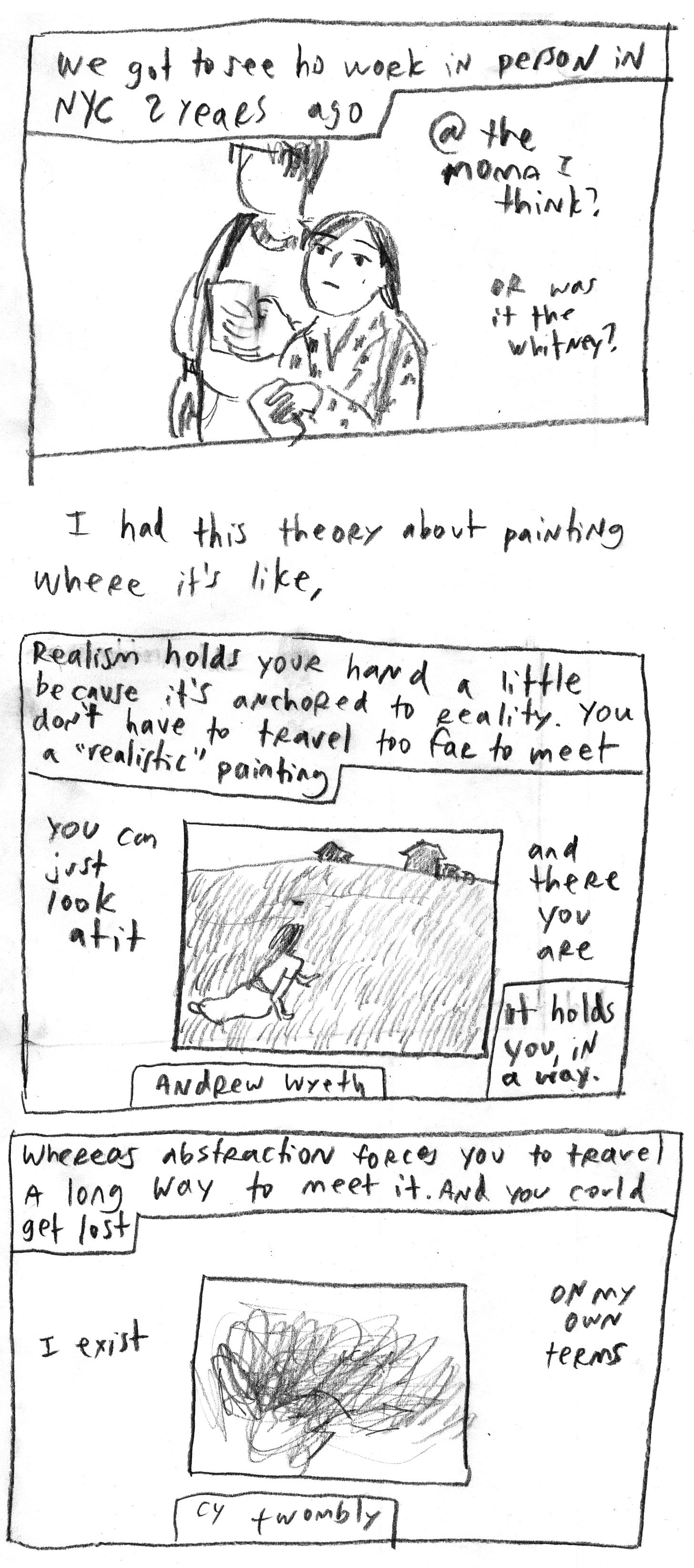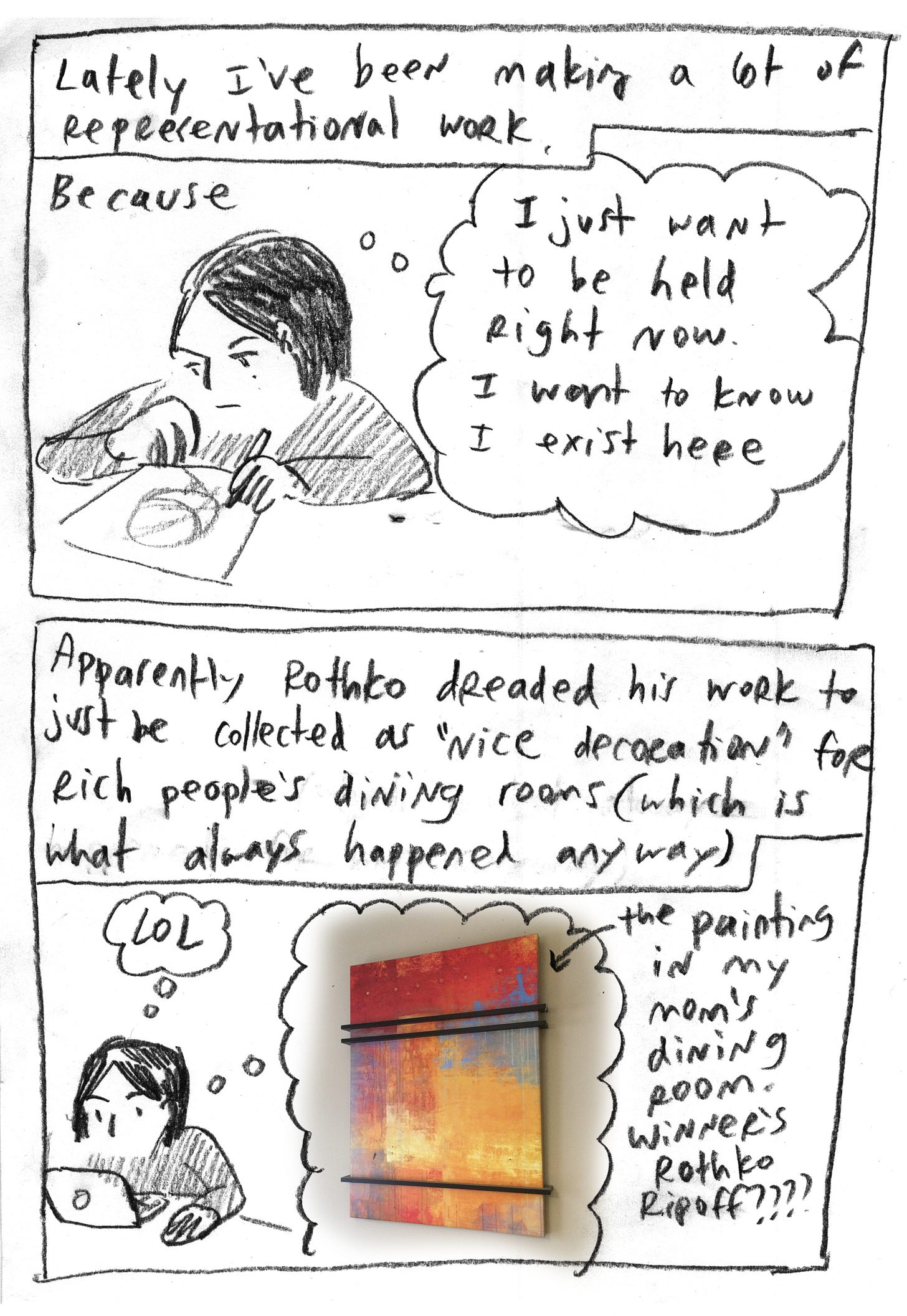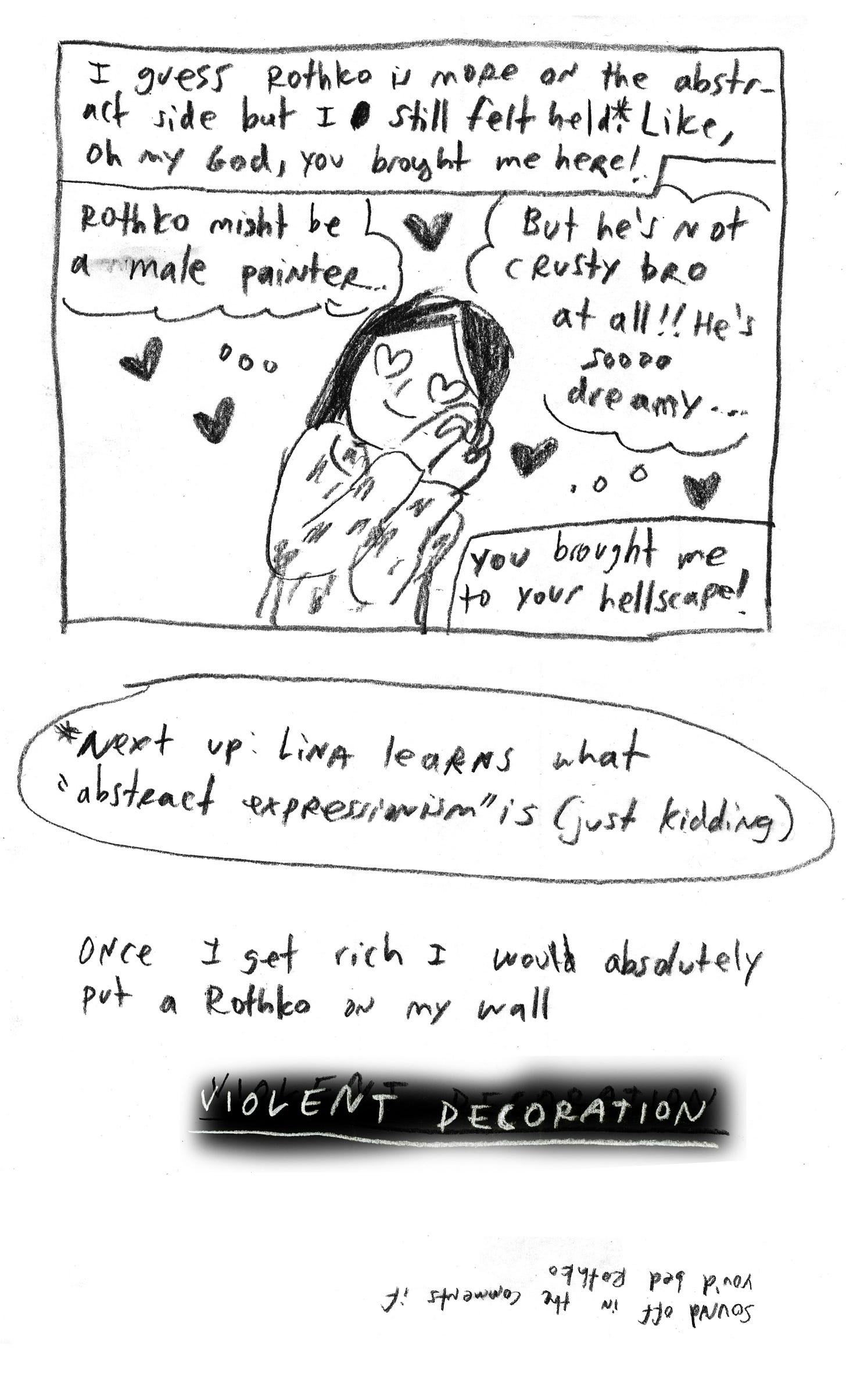 Artists mentioned:
Brad Phillips 🙁

Mark Rothko 🙂

Fan Wu 🙂

Andrew Wyeth 🤔

Cy Twombly 🤔
I tried to find the painting my mom has in her dining room online, but could not. She said she got it from a now-closed art-for-home-decor store at Bay and College. Sorry art collectors!!
I hope you liked this newsletter. I hope I can send one out once in a while and we can chat. I promise the next one won't talk about art as much. Or maybe it will just as much and we will all groan about it. Feel free to reply or leave a comment, I'd love to hear your thoughts. I'm also a lonely person.
If you like this newsletter tell your friends to…
OK, Goodbye!